Mary's Song
One of the most fascinating things about Mary's song in Luke 1 is that it's full of scars.
And Mary said,
"My soul magnifies the Lord,
    and my spirit rejoices in God my Savior,
for he has looked with favor on the lowliness of his servant.
    Surely, from now on all generations will call me blessed;
for the Mighty One has done great things for me,
    and holy is his name.
His mercy is for those who fear him
    from generation to generation.
He has shown strength with his arm;
    he has scattered the proud in the thoughts of their hearts.
He has brought down the powerful from their thrones,
    and lifted up the lowly;
he has filled the hungry with good things,
    and sent the rich away empty.
He has helped his servant Israel,
    in remembrance of his mercy,
according to the promise he made to our ancestors,
    to Abraham and to his descendants forever."
Mary is still months away from giving birth when she sings this, and yet she's already talking about how God has shown strength, has scattered the proud, has brought down the powerful, has lifted up the lowly, has filled the hungry with good things and sent away the rich empty. This is a song about wounds, but it's also a song about healing and God's faithfulness even in the hardest of times. For Mary, the scars of the past can become a source of healing for others. They might even become a kind of joy for those who bear them, but only because they're not wiped away but are instead remembered and kept visible on our bodies and in our stories.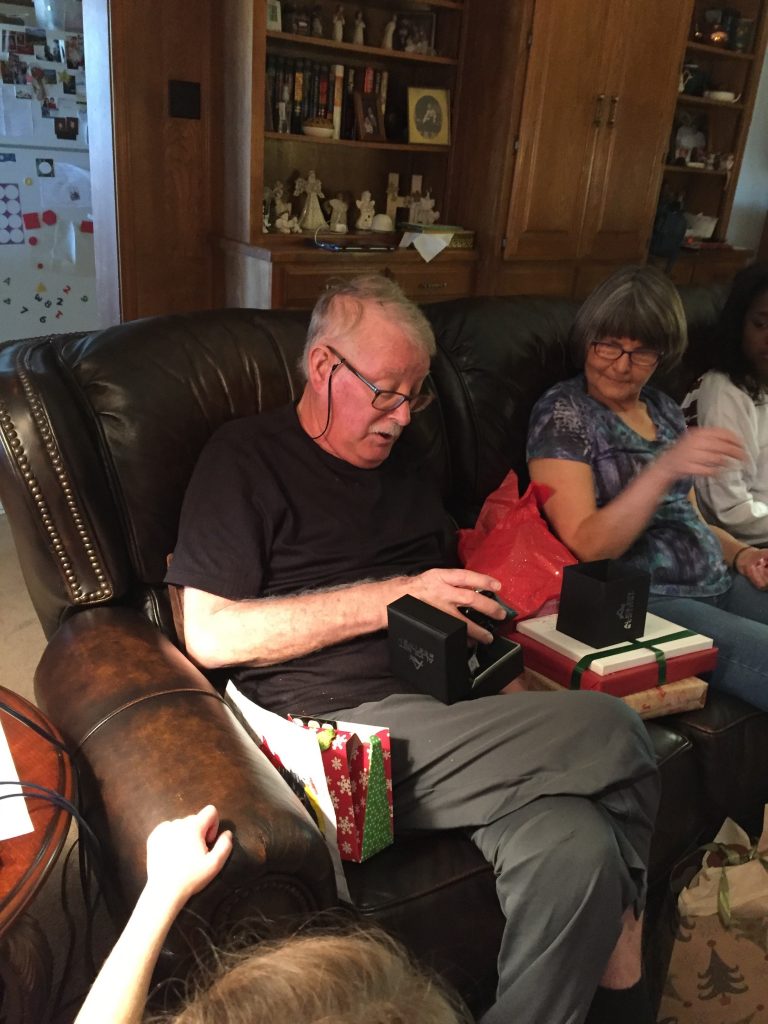 My mom, it seems, has always been a caregiver. In my dad's last few months battling brain cancer, she would patiently tend to his dying mind and body. It was a daily, even hourly thing. Every morning, she would feed and dress him. She'd give him his pills, often to shouts of anger. Some days I'd find her changing his bedsheets after too many nights when he just didn't have it in him to make it to the restroom. My mom could handle caregiving even when it was hard.

What she couldn't handle was what came after he was gone. My mom and dad had been together for so long their identities had fused together. They had become one. My mom didn't know who she was after he died. She didn't know what she was going to do. The issue wasn't that she didn't have support. She's always had friends and her family was close. Support was never the issue. It was simply that, when my dad died, she broke. 

When a spouse or a kid or even a parent dies, it's like losing an arm. There's a scar that doesn't go away. One of the things we all know in our bones but for some reason think we have to ignore or deceive ourselves into thinking isn't true is that the past is never left in the past. The past, whether we like it or not, lives on in the present, especially when it's painful. Our wounds do not simply go away. And yet, maybe that's how it should be.

Read through the Old Testament, and you don't have to go very far to find God reminding Israel that they should take care of the poor and the oppressed and all the refugees around them. Why? Because they were once poor and oppressed and refugees themselves. They literally bear the scars that prove it. Those scars have became a crucial part of their identity — all the way up to the time of Mary and her song. Mary knows those scars — scars of poverty, scars of being a woman in a patriarchal society, scars political and religious oppression. She can trace these scars all over her body and deep into her mind and her memory. 

Mom learned that it helped to talk about her scars. She was grieving, lonely, and uncertain of herself and her future. It helped to talk about these things, and after a while, she started to realize that there were a lot of other people out there who needed to talk about them, too. They bore the same scars she did.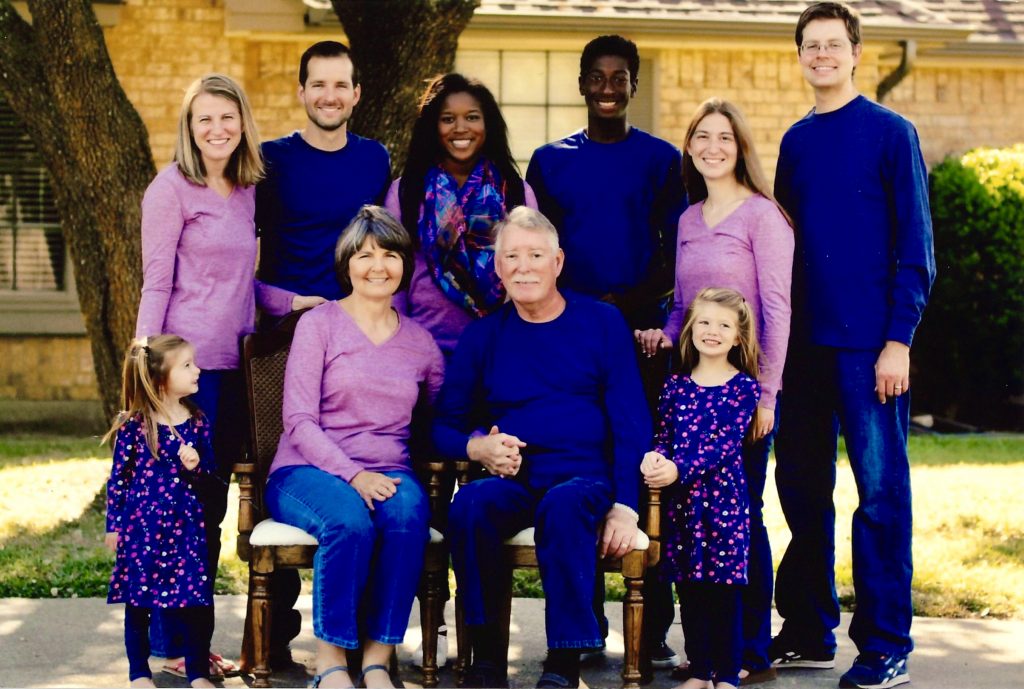 Mary's song is comforting to so many because they can relate to it. In verse 48, Mary testifies that God "has looked with favor on the lowliness of his servant." The word there for servant is doulos. It literally means "slave." For centuries, oppressed and enslaved people from around the world have listened to Mary's song and heard themselves echoed in that word, doulos, and they empathized with her. They could relate, and this gave them hope — hope that one day God would look with favor on their lowliness, too.

One day after my dad died, my mom was was invited to step out of her comfort zone. A group of widows asked her to speak, and to all of our great surprise, she accepted. 

It was beautiful. My mom learned she could empathize with these other women and that they could empathize with her and that together they could and would discover God's healing. Over time, she began to realize that her scars had changed. Instead of a source of constant grief and pain, they became a wells of strength and joy for her and others. What once was broken now got pieced back together.

Ernest Hemingway once said that it's possible for us to become stronger in the very places where we were once broken. The scars we bear can become through the cross of Jesus the very means by which we bring hope, peace, joy and love to those around us. It's no coincidence that Luke tells us at the end of his Gospel how you could still see Jesus' scars even after he rose from the dead. The holes in his hands and his feet and the big, gaping wound in his side are never going to disappear — not because God enjoys our pain or because God can't fully heal, but because, as Mary realized, there's a strength and a joy that can only come through the healing of deep wounds.

This Christmas, all the scars you've gained over the past year can become a source of joy and strength for you, too. The key is not to try to ignore or forget them, but to be open about them. Let those scars teach you and others about the kind of God we share — a God who loves us and suffers with us and for us. And then, like Mary, let them heal.