"Water is life." That's a phrase I heard over and over in Israel. From our tour guide Gary's continually reminding us to take our water bottle everywhere we went. To his pointing out the cisterns that were used to sustain life in ancient Israel. Let me just say, as a pale-skinned, Midwestern boy, Gary was right: you need your water because the Middle Eastern sun hits different!

One of the sites that underscored the importance of water in the ancient world was the City of David. The City of David is the oldest part of Jerusalem and built on a ridge of Mt. Moriah. If you ascend this ridge, you'll end up at the Temple. Named after King David, this small city was the place he established his capital city after being anointed king (2 Sam. 5:9).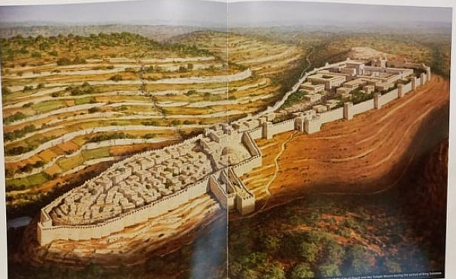 One of the things that made this site so important for David was that it had a freshwater source. The water came from the spring of Gihon which, in Hebrew, means "gushing forth." So valuable was this spring that the inhabitants who occupied the city before David built a wall around it and connected those walls to their city walls. After David conquered the area, he reinforced the defensive walls around the spring. And successive rulers continued to protect that vital spring. They all knew that "water was life." If their city was under siege, they needed to protect their water, or it would only be a matter of time before they would be defeated.

At the spring of Gihon, a pool was carved into the rock 3,800 years ago. This pool was Jerusalem's wartime water source. And some believe it was the location where Solomon was anointed king of Israel, when David was nearing his death. Second Kings 1:32-34 says this: "King David said, 'Summon to me the priest Zadok, the prophet Nathan, and Benaiah son of Jehoiada.' When they came before the king, the king said to them, 'Take with you the servants of your lord and have my son Solomon ride on my own mule and bring him down to Gihon. There let the priest Zadok and the prophet Nathan anoint him king over Israel; then blow the trumpet and say, "Long live King Solomon!"'"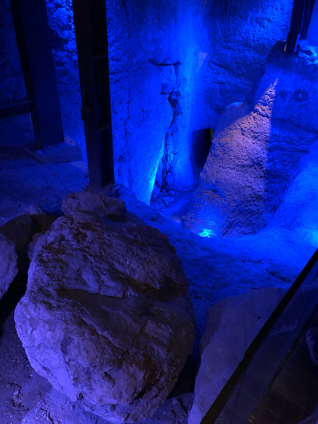 The City David — where David would build his palace; where Solomon would be anointed king; where generations of political and military strategists would protect one of their most valuable assets — is all about the water. Because "water is life."

Since most of us never have to wonder if we'll have clean water when we turn on our faucets, we easily forget the value and significance of fresh, clean water. But for those who live in the developing world, daily routines are built around getting fresh water. I think of trips I've taken to Haiti, where women walk miles from their home with empty buckets that they'll fill at the well and then walk home. And I think of philanthropic and enterprising engineers who work with NGOs to devise ways to dig inexpensive and effective wells in places like Haiti. Access to safe and clean water is one of the most pressing humanitarian issues of our time.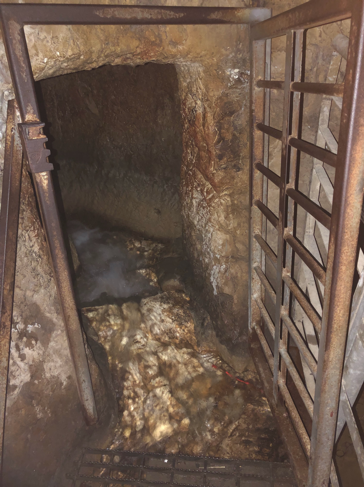 The pressing need for water in our own day invites us to enter the frame of mind of our biblical forefathers and foremothers. With them, we can hear anew the words of the prophet Isaiah, who said, "The LORD will guide you always; he will satisfy your needs in a sun-scorched land and will strengthen your frame. You will be like a well-watered garden, like a spring whose waters never fail" (Isaiah 58:11).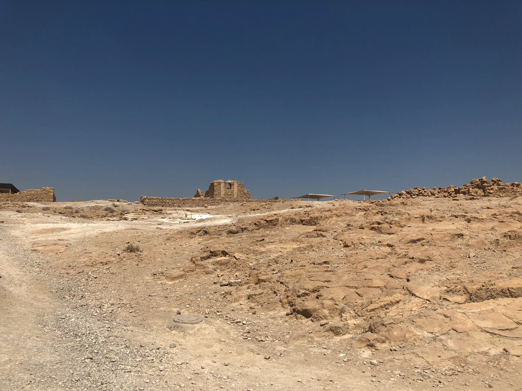 Even in the most dry and arid environments, God promises that we will flourish with waters that will never fail. Often, our lives, like the parched land of the Judean desert, can feel "sun-scorched." But God never withholds nourishing spiritual waters from His children. Some of the primary ways we find these waters is through His Word, prayer, and the sacraments. Knowing we receive His water in these activities, it's incumbent upon us to protect the time we spend doing them. Like King David protecting his water source, we need to protect the time we spend doing them. We need to remember that "water is life." — Dr. Herbie Miller, Senior Pastor, Philadelphia Presbyterian Church