"But Jesus was a carpenter!" I yelled in my head, unable to believe what I just heard. There we were standing on the ruins of Zippori, and my childhood image of Jesus was fast falling apart. Zippori — or Sepphoris, as some call the place — is an ancient Greco-Roman city from at least the early second-century BC. It sits atop a hill overlooking a green countryside that stretches on for miles. Herod Antipas, who rather notoriously ruled the region in Jesus' day, came to call Zippori "the ornament of all Galilee," at least as much for its military and political importance as for its picturesque views.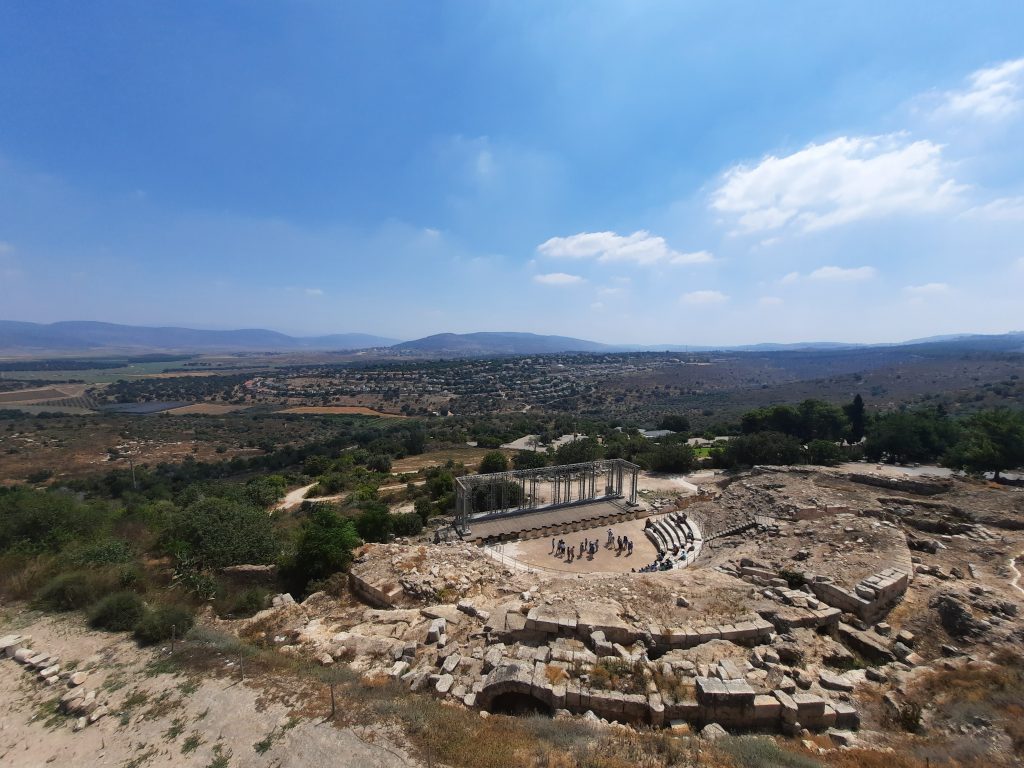 Indeed, in the early first century, Herod began to rebuild the town, which had recently been destroyed, and planned to make it grander than ever. Such a project would have attracted plenty of artisans to Zippori, many of whom would have stayed nearby in another town you may know — Nazareth.

Zippori thus raises an interesting question for us Bible folk: Did Joseph move Jesus and the Holy Family to Nazareth because of the availability of work next door? Like a lot of the ruins we saw on this trip, Zippori is covered in tiled floor mosaics. There is even a section of the town (dating from the 400s) that looks as if it was an actual mosaic shop where new homebuilders might come to peruse their flooring options, not unlike what we might do today with paint swatches at our local Sherwin-Williams.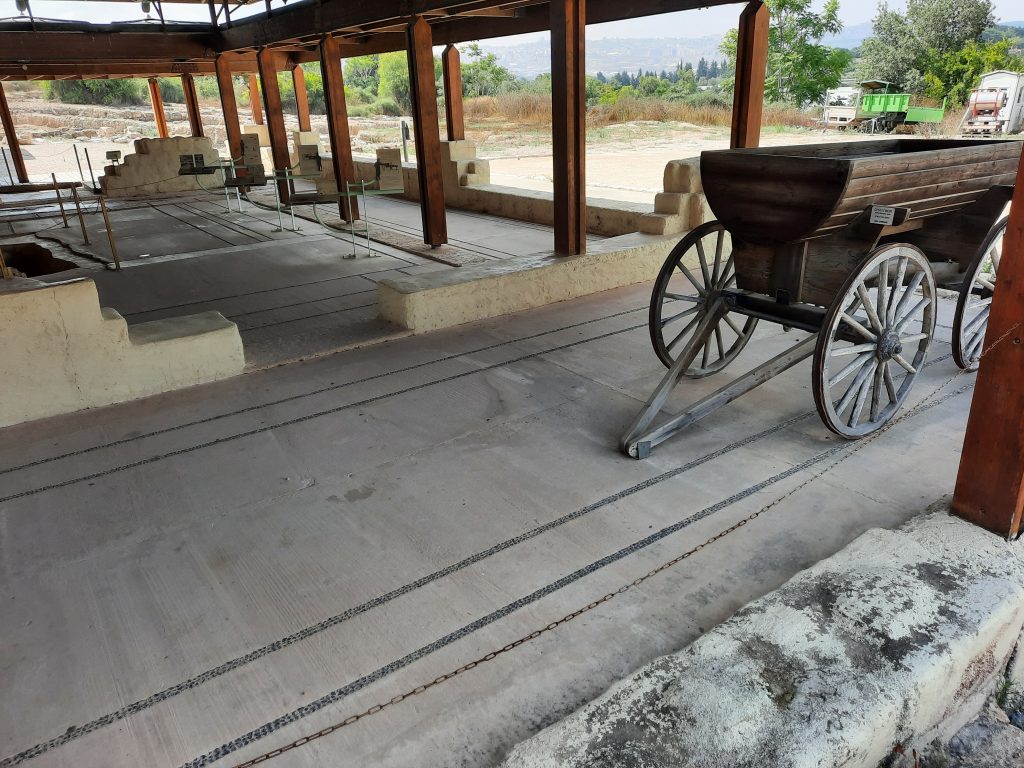 If not carpenters, could Jesus and his dad have been tilers instead? The word we've traditionally translated "carpenter" in places like Mark 6:3 and Matthew 13:55 is a general term for any sort of skilled craftsperson or artisan. Jesus and his dad surely could have been carpenters, but they might just as easily have been stonemasons or street pavers or leather workers. And yet, if that's the case, then so many of my earliest images of Jesus are  now wrong! (As are countless paintings and loads of movies!)
That's one thing I really love about Israel. Just walking through ancient sites like Zippori and seeing the actual building materials used in Jesus' day — plus the kinds of work that would have gone into producing and installing them — helps keep our understanding of scripture fresh. Sometimes what we believe to be true is simply long assumptions of tradition and translation!

Of course, transforming Jesus into a stonemason instead of a carpenter might not change much of our interpretation of him in the end. But that's not the only surprise one finds walking the road Jesus walked. As mentioned above, next to Zippori lies Nazareth, Jesus' childhood home.

If you traveled to Nazareth today, you'd find a bustling city nestled alongside a little ridge overlooking the Jezreel Valley. It's also the region's leader in medicine and boasts some of the best hospitals in the Holy Land. Our trip to Nazareth took us to a number of places around town, including the little house (in a cave!) where Gabriel, the angel, told Mary that she would give birth to the Messiah. After that, we hiked up the Mount of Precipice, where Luke 4 tells us Jesus was nearly thrown off a cliff! The story is worth retelling.
When Jesus came to Nazareth, where he had been brought up, he went to the synagogue on the Sabbath day, as was his custom. He stood up to read, and the scroll of the prophet Isaiah was given to him. He unrolled the scroll and found the place where it was written: "The Spirit of the Lord is upon me, because he has anointed me to bring good news to the poor. He has sent me to proclaim release to the captives and recovery of sight to the blind, to set free those who are oppressed, to proclaim the year of the Lord's favor."

And he rolled up the scroll, gave it back to the attendant, and sat down. The eyes of all in the synagogue were fixed on him. Then he began to say to them, "Today this scripture has been fulfilled in your hearing." All spoke well of him and were amazed at the gracious words that came from his mouth. They said, "Is this not Joseph's son?" He said to them, "Doubtless you will quote to me this proverb, 'Doctor, cure yourself!' And you will say, 'Do here also in your hometown the things that we have heard you did at Capernaum.'" And he said, "Truly I tell you, no prophet is accepted in his hometown. But the truth is, there were many widows in Israel in the time of Elijah, when the heaven was shut up three years and six months and there was a severe famine over all the land, yet Elijah was sent to none of them except to a widow at Zarephath in Sidon. There were also many with a skin disease in Israel in the time of the prophet Elisha, and none of them was cleansed except Naaman the Syrian." When they heard this, all in the synagogue were filled with rage. They got up, drove him out of the town, and led him to the brow of the hill on which their town was built, so that they might hurl him off the cliff. But he passed through the midst of them and went on his way.

Luke 4:16-30
I remember standing on that same cliff wondering, "How did Jesus do it? How did he wade through that murderous crowd? How did he get away?" Which is when I saw it. A little ways to the north stood another mountain — an isolated, little hill peering out over the Jezreel Valley. Some call it Mt. Tabor, others the Mount of Transfiguration. On its top, we're told Peter, James, and John saw the face of God, and they saw it in their good friend, Jesus. "While he was praying, the appearance of his face changed, and his clothes became as bright as a flash of lightning…a cloud came and overshadowed them, and they were terrified as they entered the cloud. Then from the cloud came a voice that said, 'This is my Son, my Chosen; listen to him!'" (Luke 9:29, 34)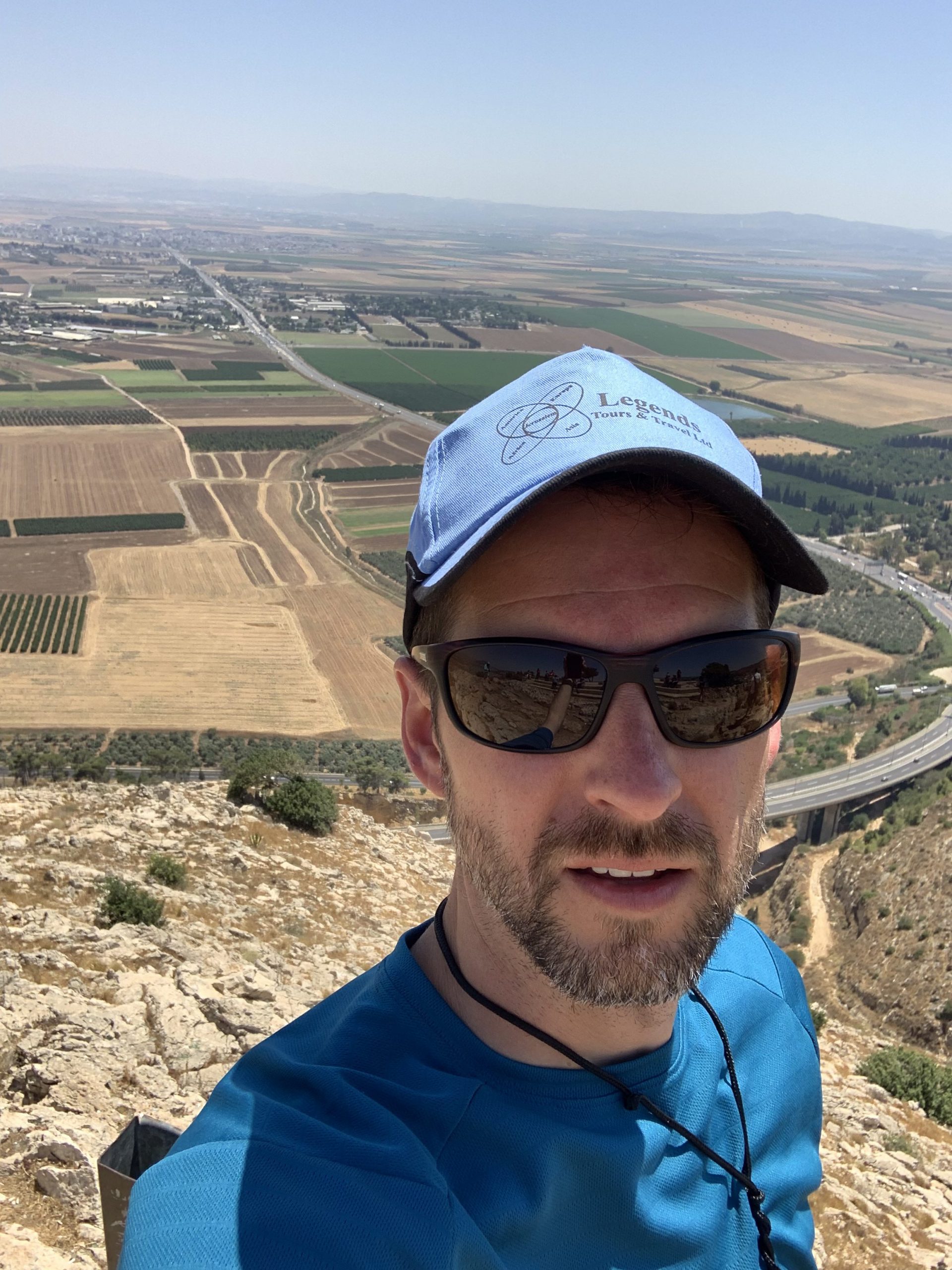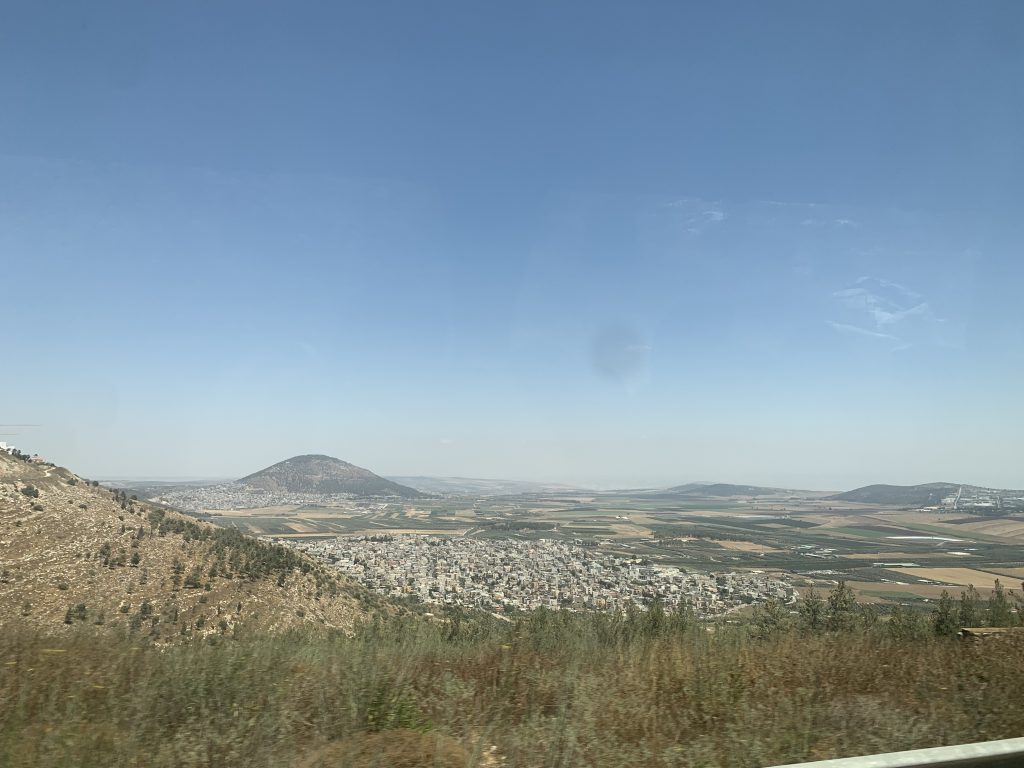 Two mountains side by side, two pinnacle stories of Jesus. Who knew they were so close! When Jesus was on Tabor, did he look over at the Precipice? Did he see the cliffs where he had nearly been murdered, the place where he was marched after explaining how he came to bring good news to the poor, freedom to the prisoners, and sight to the blind for all peoples and all times? 

On the Mount of Transfiguration, we learn that God knows Jesus as his Son. We also, for the first time in all of scripture, see the very face of God (not his backside  but his own face!), and that face is in none other than Jesus Christ's. And yet, there's more! Because the two mountains parallel each other — because they are designed to be seen together — we learn something about the Mount of Precipice, too. We learn that good news for the poor, freedom for prisoners, and healing for the blind is not just a Jesus thing. It's a God thing. The Mount of Transfiguration recognizes and affirms the gospel that almost got Jesus killed on the Mount of Precipice. And yet, it also recognizes and accepts the very real challenge that same gospel presents to us and the very real danger that same gospel presents to God — a God who will soon march up another mountain, this time not to escape safely "through the midst of them" but to suffer and to die for all of them.

In other words, what we see in Nazareth — at Tabor and Precipice — is a God who is much more than a carpenter or a tiler or a stonemason. What we see is a God who is a savior.